Nina Anderson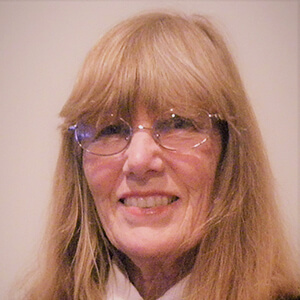 Nina is a retired commercial jet pilot, certified NLP practitioner, International Sports Science Association certified Specialist in Performance Nutrition and holds a Reiki Level II. As a nationally acclaimed researcher, author, television and radio personality, Nina's message has reached thousands of listeners. She has been an active researcher in the alternative health field for over twenty years and has co-authored 17 books including Flying Above the Glass Ceiling, Worse Than Global Warming, Atlantis Today - The USA. Low Carb and Beyond, Cancer Disarmed, ADD, The Natural Approach, Super Nutrition for Dogs n' Cats, Nutritional Leverage for Great Golf and Analyzing Sports Drinks. Nina has a BA from Monmouth College.
Chris Anthony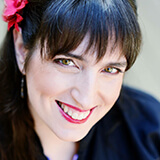 Chris Anthony, weary from her travails in retail management and office work, found her calling when she discovered pet grooming. Her near fifteen year journey in this career has led her through many opportunities, experiences & life lessons, including grooming and managing in both small and corporate salons, and starting her own successful house call grooming business in New Jersey. Supplementing those life lessons by educating herself on the varying aspects of her career, she always sought out innovations in pet care, education, grooming techniques, tools and products. Now her passion for grooming & education has added more in depth knowledge on scissors, scissoring techniques and ergonomics to help preserve her own health and longevity in her chosen profession.
Elli Bultemeier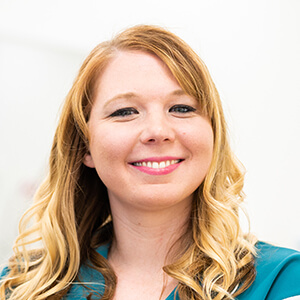 Elli found her passion for grooming over a decade ago when she started as a bather at PetSmart. Not long after training to be a groomer there, she moved to the private sector. She is an award-winning competition groomer, certified pet aesthetician, NCMG, and co-owner of Retro Stylist wear. In 2017, Elli started at Smoochie Pooch and currently wears many hats as she is currently a marketing development and regional manager, helping run a company with more than 7 locations and about 40 employees. She is passionate about helping the business grow and creating an employee first, compassionate work environment for her team.
Dave Campanella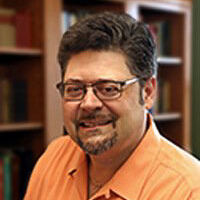 Dave Campanella is an informative and entertaining seminar speaker, contributing trade columnist and genuine grooming enthusiast. He has over 30 years of pet industry knowledge, and has been Best Shot Pet Products sales, marketing, and product director for 15 years. He and his wife Tracy have co-owned a full service pet salon and self-wash in Ohio prior to relocating with Best Shot to Kentucky. Together they enjoy exhibiting at grooming shows, being industry ambassadors and showing their Kerry Blue Terriers, Lowland Polish Sheep Dog, and Samoyed.
Anjie Coates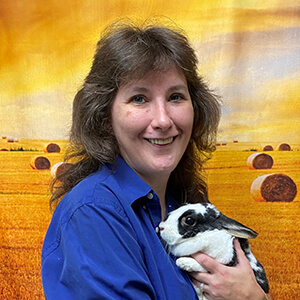 During her 30 years in the grooming industry, Anjie Coates realized that more than just dogs and cats needed her, so she began to specialize in rabbits and other small mammals. At Furry Tails, the salon she co-owns in Holden, Mass, she has created a niche market as a rabbit groomer and is recommended as the "go-to rabbit groomer" by veterinarians as far away as Maine. Her passion for continuing education shows through in her achieving CMRG (Certified Master Rabbit Groomer) as well as CCE, ACG and PGC. Combining that drive to be educated with a need to share that knowledge has led her to teach Pet Tech First Aide & CPR classes for groomers and pet owners alike. This brand ambassador for All For Groomers is currently publishing the first rabbit grooming book in the industry.
Dr. Cliff Faver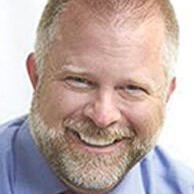 Dr. Cliff Faver, a 1987 graduate of CSU, is the founder/owner of Animal Health Services in Cave Creek, Arizona. He is the US distributor for Iv San Bernard products. He uses the two businesses as a means of merging the grooming and veterinary professions to pursue his life's passion of healing and helping pets. Dr. Faver is an international speaker and teaches the ISB Pet Aesthetician Certification program. He is a member of AVMA, AAHA, AZVMA, a sponsor for the CPPGA, a Board member for the Burbank Kennel Club, and previously served on the Novartis Lead Committee, Hill's International Global Veterinary Board, and is still active in a Veterinary Management Group.
Anne Francis

Anne has been a professional pet stylist for over 20 years, joining the team at The Village Groomer & Pet Supply in Walpole, Mass in 1995. Anne was the recipient of the Cardinal Crystal Award for Journalist of The Year for her work on the instructional article in Grooming Business Magazine, "The Grooming Table." She was a member of GroomTeam USA in 2014, 2015 and 2016, and winner of "Taxi Award" at the NEPGP for the best expression and character on a mixed breed. Anne is excited to share her knowledge she has gathered over the years as she transitions into being an educator in the industry that she loves.
Donovan Gallagher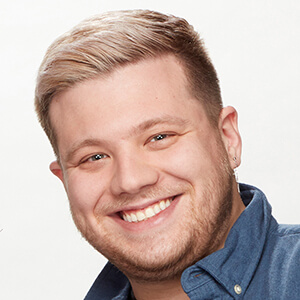 Raised in the pet grooming world, Donovan has seen and done it all. As young as seven, he found himself at world-renowned trade shows such as Groom Expo, Groom Expo West, and Intergroom. Over the years, he has worked with incredible stylists from across the globe to learn and integrate some of the most advanced grooming and bathing techniques into his pet styling education. This allowed him to work and help prepare dogs for private classes, online education, photo shoots, and competition grooming. In 2021, Donovan and his mom, Jayne, were competitors on the cultural phenomenon Pooch Perfect on ABC.
Jayne Gallagher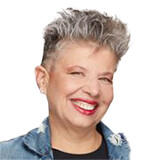 Who would have thought that someone who grew up in a "No Pets Allowed" household would end up spearheading some of the most iconic grooms in the country? Jayne graduated from the Jersey Shore Grooming Academy in the year 2000, took courses from the prestigious Nash Academy, and took private lessons from top pet stylists and GroomTeam members from around the globe. She marks herself as a perpetual student, always excited to stay sharp in her craft. She is an award-winning legend who is known far and wide in the grooming community, even being featured as a competitor in the 2021 cultural phenomenon Pooch Perfect on ABC Network. Jayne specializes in creative styling, salon freestyle, Asian fusion, poodles, and bichons.
Denise Heroux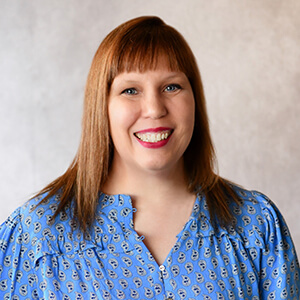 Denise Heroux owns Awesome Paws Pet Salon, a Cleveland-based chain with two locations and active plans for expansion. Awesome Paws fosters a healthy environment for employees and pets with a focus on employee investment and learning. While managing both locations and a staff of over 20 employees, Denise finds time to work with the Ohio Professional Pet Groomers Association, which she founded. The association focuses on setting a higher standard for pet safety, business-building opportunities, versatile learning experiences, and creating legislative fluidity in the industry. You may have listened to Denise on both the Women PetPreneurs and Small Business Hiring podcasts.
Alyssa Kasiba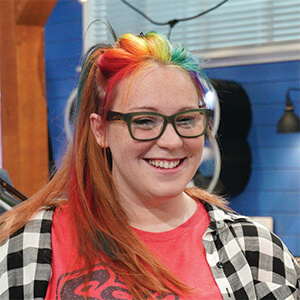 Alyssa Kasiba is an international award-winning creative groomer. She has almost 15 years grooming experience, and she began competitive grooming in 2016. Over the past years, she has specialized in creative grooming from competing on stage to teach the know hows. In the 2022 season Alyssa won 30+ awards nation wide, was on the cover of Groomer To Groomer magazine twice and ended the year won the Barkleigh Honors Creative Groomer of the Year. You may have seen her featured on Night Line News, Good Morning America, or as a Finalist on ABC's dog grooming competition show, Pooch Perfect. Alyssa has found a passion for teaching the art and creativity of grooming and can't wait to share it, through @Toesnbows on Instagram, private classes, or her favorite classrooms at a Barkleigh show!
Chrissy Neumyer Smith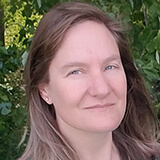 Chrissy Neumyer Smith CPG, CBCC-KA, CPDT-KA started Happy Critters in 2000 providing house call grooming and private dog training. As a groomer, behavior consultant, and trainer she understands the unique needs of the grooming setting. She started the Creating Great Grooming Dogs podcast in October of 2018 to help groomers, trainers, Veterinarians, Veterinary Technicians, owners, and all other dog pros to teach dogs be good for grooming, vet visits, and other types of husbandry.
Julie Pantages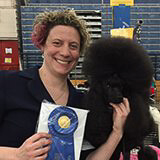 Julie owns Best in Show Pet Salon in Gloucester, MA and has been in the Grooming world since 1994. Since Graduating Essex Agricultural and Technical Institute's Grooming and Kennel Management program, she has worked in many different venues including Schutzhund, Obedience, Agility, Tracking, Breed conformation and of course grooming. Julie has won Multiple Best-Groomed Dog and Best All Around awards over the years, was ranked in the top 10 on GroomTeam USA for multiple years from 2003 on, and qualified to compete in Milan Italy in 2007. Julie has always had a passion for Poodles and is very active in the Conformation ring showing many Toy, Mini and Standard Poodles to their AKC Championships.
Macie Pisa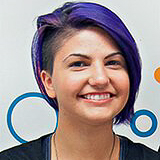 As a second-generation groomer, Macie has been immersed in the dog world her whole life. She has been grooming professionally since 2010. Macie started competing in 2014 and quickly rose to the top, becoming one of the youngest competitors in open division. In 2016 she was nominated for the Barkleigh Honors Up and Coming Groomer of the Year Award. She will continue to travel and compete nationally until she achieves her dream of making GroomTeam USA. Macie co-owns the Laundromutt in Kenmore, NY.
Arielle Scavnicky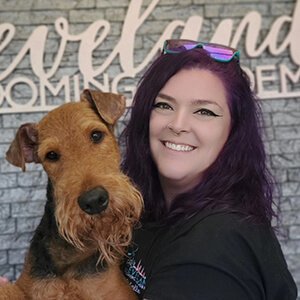 Arielle Scavnicky has over 13 years of experience ranging from working in corporate salons, private shops, and veterinary clinics. In 2016 she opened the Cleveland Grooming Academy, a grooming school certified through the Ohio State Board of Career Colleges and Schools. She is a National Certified Groomer, active competitor through Barkleigh and IJA, and president of the Ohio Professional Pet Groomers Association. Arielle has dedicated her career and future to creating a safe and fun learning environment for the new and upcoming groomers.
Jay Scruggs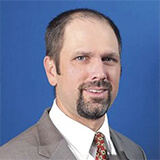 Jay and his wife, Michelle, own Here Comes the Groom, a highly successful mobile grooming salon in Germantown, Tennessee. Jay has won multiple Best in Show and Best All-Around Groomer awards and helped Groomteam USA win the Gold medal in Calgary, Canada, in 2001. Jay was named American Groomer of the Year in 2001, Groomer of the Year Award at Westminster Dog Show in 2002, and Grooming Judge of the Year in 2004. In 2003 Jay won an International Gold and Bronze medal in Barcelona, Spain, helping groomteam USA win the silver team medal. He and Sue Zecco offer seminars nationally. Jay won a Barkleigh Honors Award at the event that he emceed.
Kelsey Ann Sexton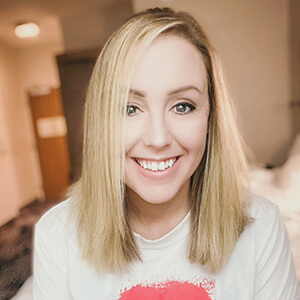 Kelsey Ann Sexton is an award winning Nationally Certified Groomer with almost two decades of Professional Pet Grooming experience. She owns an award winning salon outside of Nashville, TN that focuses on customer relationships for routine grooming services. She's also a member of Foxy Roxy Supply Company's Pro Team. Kelsey was nominated for Barkleigh Honors Speaker of the Year in 2022 and has a passion for continued education in the Pet Grooming Industry.
Susan Sholar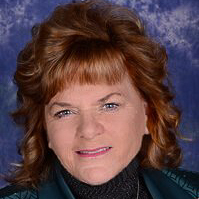 Susan has been grooming dogs and cats for over forty years and has taught grooming for fifteen years. Her first love of dogs began very young while on the television set of Rin Tin Tin and then in her teens on the set of Hogan's Heroes. Like many groomers, Susan turned a "hobby" into her life work. Her career began with showing and grooming her own dogs, progressed to showing and grooming for others as a Certified Professional Handler and, in 1997, Susan turned in her show leash for a judge's book. She now judges breeds in five groups and has judged grooming competitions. Susan is presently an AKC Delegate for the Black Russian Terrier Club of America, where she holds the office of Recording Secretary and serves as Chairman of the Judges Education Committee.
Joey Villani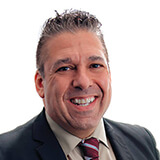 In 1998, Joey purchased the Nash Academy in New Jersey which he owned and operated until 2008. Now a well-known pet industry speaker and judge, Joey has been nominated 14 times for the Cardinal Crystal and Barkleigh Honors awards. He has been enthusiastically involved with Intergroom International for 33 years and has been instrumental in expanding the organization's reach into Belgium, Italy, and France. Joey is one of the original members of the International Judges Association and has made many television appearances. Today, Joey continues to innovate and explore new dimensions in the pet care and grooming industry. In early 2009, Joey became part of the Animal Radio on-air staff where he is known as "The Dogfather".
Sue Zecco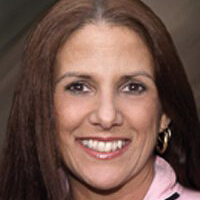 Sue is a 2011 Barkleigh Honors Award winner. She is a Certified Master Groomer with both the National Dog Groomers Association (NDGAA) and the International Professional Groomers (IPG). She has been grooming for over 30 years. She has won multiple grooming awards, including her biggest show accomplishments: 1998 International Groomer of the Year and 1999 Oster Invitational Tournaments Grand Champion. Sue has been a member of GroomTeam USA since 1997 and broke all records in 1999, earning 113 points. She is also a Wahl Clipper Corporation spokesperson. With Jay Scruggs, she conducts a series of full-day seminars called Super Styling Sessions. Sue breeds Standard Poodles under the "Dreamcatcher" prefix.