Jessica Adorno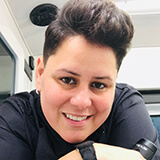 Jessica Adorno is the owner/founder of Pupparazzi Pets Mobile Pet Grooming and has been involved in the grooming industry for 15 years. She was formally trained at American Academy of Dog Grooming located in NYC, is CPR certified and has extensive knowledge in skin and coat conditions. Jessica worked in a grooming salon for four years where she gathered knowledge of several breeds and the complexities that groomers, pet owners, and dogs face. In 2007, Pupparazzi Pets was born as one of the first mobile pet grooming businesses in Bronx, NY, which began in a horse trailer and is now three elite mobile vans. Throughout the years, she has continued her education and is dedicated to her craft.
Jennifer Bishop-Jenkins, ICMG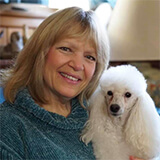 Jennifer Bishop-Jenkins, ICMG, is a career educator and advocate, an award-winning Master Groomer, and owner of Love Fur Dogs in Glencoe, Illinois. Named "Best Groomer in Chicagoland" by the Chicago Tribune, Jennifer founded the Illinois Professional Pet Groomers Association and serves as IPPGA Co-President, where she played a pivotal role in helping to gain "essential" status for pet groomers during the pandemic crisis. She was featured in the Hulu Network Television series "Small Business Revolution" as a Grooming Expert and serves on the Leadership Team for the National Alliance of Grooming Associations (NAGA). Jennifer and her husband are also nationally respected victim activists and educators and enjoy showing their Miniature Poodle and their Australian Shepherd.
Nadia Bongelli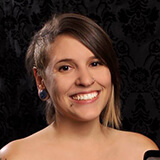 Nadia Bongelli has been grooming pets since 2009 and competing since 2012. Her accolades include Barkleigh Honors Up and Coming Groomer of the Year in 2016, Best All Around International Groomer at Intergroom 2017, five Rising Star Gold Medals, Rising Star of the Year award at Intergroom 2016, two Canadian BIS awards and had numerous Open Level placements in Canada and several in the United States. Nadia's proudest moment was being awarded Canadian Groomer of the Year at the very first Canadian Grooming Industry Awards. She is a Nationally Certified Master Groomer with the National Dog Groomers Assoc. of America, Inc. and a certifier with the Intellectual Groomers Association. Her ultimate goal is to represent her country on Groom Team Canada with her peers.
Dave Campanella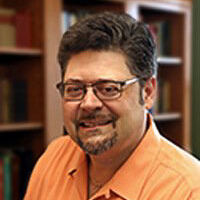 Dave Campanella is an informative and entertaining seminar speaker, contributing trade columnist and genuine grooming enthusiast. He has over 30 years of pet industry knowledge, and has been Best Shot Pet Products sales, marketing, and product director for 15 years. He and his wife Tracy have co-owned a full-service pet salon and self-wash in Ohio prior to relocating with Best Shot to Kentucky. Together they enjoy exhibiting at grooming shows, being industry ambassadors and showing their Kerry Blue Terriers, Lowland Polish Sheep Dog, and Samoyed.
Laverne Campbell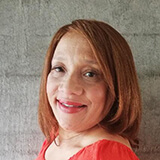 Laverne Campbell, known by her students and clients as the certified master groomer/instructor has been in the grooming field for over 30 years. Her early works included studying under and working alongside Sam Khol, in one of the first grooming schools established in New York City. Over the years Laverne has fine tuned her approach and focus, making her an expert handler with dogs that are disabled, with skin disorders and behavioral issues. Campbell now retired consults for grooming shops, educating experienced and first time groomers with her individualized curriculum. Her methods can be found in her book, Laverne's Approach, in which she presents at workshops, one on one training sessions and group lectures. For more information contact Laverne at mastergroomernyc@yahoo.com (646) 944-1119.
Jeri Ann Cook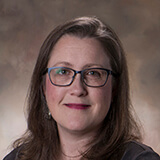 As the owner and managing partner of Sunstone Bookkeeping, LLC, Jeri Ann Cook combines her financial management and organizational skills with her love of animals to provide cloud-based bookkeeping services to pet professionals around the country from her office in Stratford, Connecticut. Jeri Ann received her M.B.A. from A.B. Freeman School of Business, is a certified advisor of both QuickBooks Online and Xero, and is a member of the American Institute of Professional Bookkeepers and the Institute of Certified Bookkeepers USA.
Sarah Drouin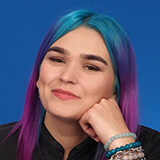 Sarah Drouin, NCMG, has been in the grooming industry since 2010, where she started as a bather in a corporation, and through years of hard work, dedication and continued education, has moved her way up the ranks to get to the top of her game. Not only is she an Award-winning groomer, she also makes videos to help other groomers advance their skills. Sarah has won multiple first, second and third place awards in grooming competitions and was nominated for Barkleigh Honors Up & Coming Groomer in 2018. Her strengths are creating Sustainable Pet Styles that separate her to be the best in her community.
Dr. Cliff Faver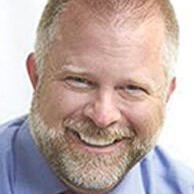 Dr. Cliff Faver, a 1987 graduate of CSU, is the founder/owner of Animal Health Services in Cave Creek, Arizona. He is the US distributor for Iv San Bernard products. He uses the two businesses as a means of merging the grooming and veterinary professions to pursue his life's passion of healing and helping pets. Dr. Faver is an international speaker and teaches the ISB Pet Aesthetician Certification program. He is a member of AVMA, AAHA, AZVMA, a sponsor for the CPPGA, a Board member for the Burbank Kennel Club, and previously served on the Novartis Lead Committee, Hill's International Global Veterinary Board, and is still active in a Veterinary Management Group.
Anne Francis

Anne has been a professional pet stylist for over 20 years, joining the team at The Village Groomer & Pet Supply in Walpole, Mass in 1995. Anne was the recipient of the Cardinal Crystal Award for Journalist of The Year for her work on the instructional article in Grooming Business Magazine, "The Grooming Table." She was a member of GroomTeam USA in 2014, 2015 and 2016, and winner of "Taxi Award" at the NEPGP for the best expression and character on a mixed breed. Anne is excited to share her knowledge she has gathered over the years as she transitions into being an educator in the industry that she loves.
Evan Gummo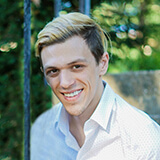 Evan, Director of Digital Media for Barkleigh Productions, is a social media strategist with over 8 years of professional experience. Responsible for developing an online presence for countless businesses, he has designed digital campaigns to increase online sales and generate new clientele. He graduated with a Bachelors of Arts in Advertising & Digital Marketing, with additional certifications in Google Ads, the Facebook Blueprint, and other brand certificates. In his free time, he enjoys writing, creating visual media and traveling.
Laura Hearn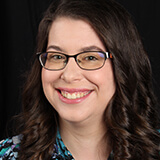 Laura Civello Hearn's first job was at a veterinary clinic and she discovered that she fainted at the sight of blood. She moved to Petco to "make dogs pretty" and graduated from the academy in 2007. She has since worked in a variety of grooming settings including a corporate salon, doggie day care, and as an employee of a mobile grooming company. In 2011 she started her house-call grooming business, Lazy Daisy Mobile Grooming in Texas. In 2013 she started giving educational seminars about house-call grooming. She wrote and self-published her first book, "A Practical Guide to House-call Grooming" in 2017 which was nominated for Barkeligh Honor Awards "Book of the Year" for 2018. Laura has since relocated to New York. She lives with her husband, Gentry, two dogs, Lilli and Lucky, and Bob the cat!
Blake Hernandez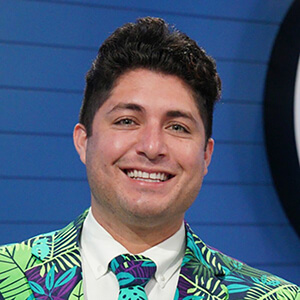 Blake Hernandez, NCMG, is a passionate and valued industry leader. Blake has worked tirelessly to go from complete novice to nationally ranked competitor in record pace. This certain determination and love for dogs and their care has led him to multiple State-Level Groomer of the Year awards and five Barkleigh Honor Nominations. When he is not managing his own Salon in San Diego, he is most commonly found exhibiting Bichon or Standard Poodles at his nearest Conformation Show. Blake is also a Brand Ambassador for Foxy Roxy Supply Co. with whom he partnered to develop his very own line of shears. He has recently garnered an additional Brand Representative position with iGroom.
Milena Kon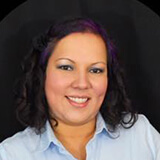 Milena started off in graphic design and direct sales before realizing that she wanted to do more with animals. So, she went into grooming in 2013. She is now the owner of Driving Me Knots (Mobile Grooming), DMK Bowtique (Pet Accessories), and DMK Marketing Solutions (Custom Graphic Designs). She started competing in Extreme Creative Styling & Creative Abstract grooming contests in 2015, and won Up-and-Coming Creative Groomer that same year. Her creative work has also been seen on "The Greatest Showman" with Hugh Jackman and "Orange is the New Black" on Netflix. She was awarded the Barkleigh Honors Creative Groomer of the Year in 2018.
Melissa Mitchner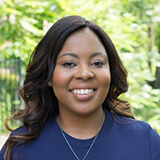 Melissa Mitchner is the CEO and founder of The Bark Shoppe, located in Harlem, NY. Melissa has over a decade in business management and expansion. Prior to entering the pet care industry, she worked for one of the largest retail companies in the nation and was responsible for hiring over 6,000 + people. She has 7 years' experience in owning and managing a profitable salon. Since opening in 2012 she has expanded her services from grooming, to boarding, daycare and self-service facility and has also created private label products for her brand. She is passionate about helping entrepreneurs grow and establish their brands, and is currently a licensed grooming instructor by NY State.
Joshua Morales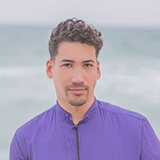 Joshua is a Master Certified Groomer with The NDGAA and a Certified Member with the ISCC. He is a trend setting artist and President of The Dog Beautician Company and Founder of the Puerto Rican National Grooming Team, Grooming Team of Puerto Rico (GTPR), and a brand Ambassador for Hydra Cosmetics, Loyalty Pet Products and Liberty Star Equipment, as well as a 2017 and 2018 Barkleigh Honors award winner and nominee. Now a Learn2groomdogs.com educator for thousands of professional Groomers worldwide and the Co-Owner of the world renowned Päsh The Canine Boudoir located in South Florida, Joshua has become an internationally celebrated, respected and popular speaker/educator in the pet grooming industry.
Mackensie Murphy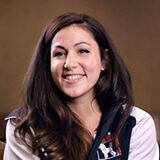 Mackensie Murphy is a second-generation pet stylist, following in her mother's footsteps and becoming the very first second generation GroomTeam USA. In 2005, Mackensie started her own grooming career at the young age of 18. Mackensie began her competition career in early 2011 and has been awarded multiple Best in Show awards, Best All Around Groomer awards and is a five-time winner of the prestigious Liz Paul Memorial Best Scissored Poodle Award. Mackensie consistently stayed among the top three competitors and earned herself a position on GroomTeam USA in 2012 which she has sustained up to this current year.
Chrissy Neumyer Smith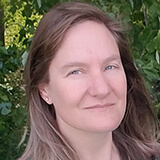 Chrissy Neumyer Smith CPG, CBCC-KA, CPDT-KA started Happy Critters in 2000 providing house call grooming and private dog training. As a groomer, behavior consultant, and trainer she understands the unique needs of the grooming setting. She started the Creating Great Grooming Dogs podcast in October of 2018 to help groomers, trainers, Veterinarians, Veterinary Technicians, owners, and all other dog pros to teach dogs be good for grooming, vet visits, and other types of husbandry.
Julie Pantages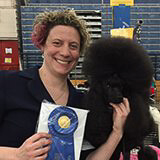 Julie owns Best in Show Pet Salon in Gloucester, MA and has been in the Grooming world since 1994. Since Graduating Essex Agricultural and Technical Institute's Grooming and Kennel Management program, she has worked in many different venues including Schutzhund, Obedience, Agility, Tracking, Breed conformation and of course grooming. Julie has won Multiple Best-Groomed Dog and Best All Around awards over the years, was ranked in the top 10 on GroomTeam USA for multiple years from 2003 on, and qualified to compete in Milan Italy in 2007. Julie has always had a passion for Poodles and is very active in the Conformation ring showing many Toy, Mini and Standard Poodles to their AKC Championships.
Jill Pipino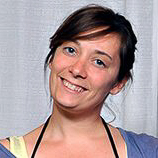 Jill Pipino started grooming in 2000. She bought a turnkey operation, turning it into a successful business offering her clients everything from daycare to spa services and personality trims to show styles. She began regularly attending seminars and trade shows at the beginning of her career, and started competing in 2007. She has been a regular in the competition circuit ever since. In an effort to further her understanding of pet styling, she has trained privately with top stylists and breeders. She also works with breeders and handlers at dog shows and is looking forward to showing her field spaniel, Brucie.
Cheryl Purcell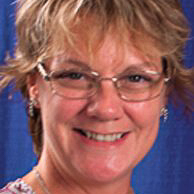 Cheryl A Purcell, Nationally Certified Master Groomer, was a GroomTeam USA Member from 2002 to 2007. Cheryl retired in 2010 to become the GroomTeam USA Coordinator from 2011-2014, She captained the 2013 Gold World Grooming Champion Travel Team. Cheryl is also a five-time Cardinal Crystal nominee and a Barkleigh Honors Awards nominee. Cheryl and her dog River where the 2014 Kerry Blue Terrier BOB at Westminster. Cheryl is a sought-after lecturer, judge and mentor. Cheryl owns and operates Pooch Paws Pet Grooming with her husband Ron in Hanover, MA.
Krystal Purcell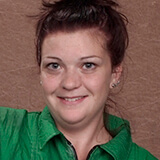 Krystal Purcell is a third generation Certified Master Groomer and member of GroomTeam USA. She started competing in grooming competitions in 2001 at age 11, where she garnished a first place in the Oster Career Start. She worked in her parent's shop after school and traveled around the country with her mother attending shows. In 2013, Krystal graduated from Bridgewater State University with a Bachelor's Degree in Business. Since returning to the competition ring in 2014, Krystal has garnished many notable awards and nominations. Krystal has recently begun showing Kerry Blue Terriers and English Springer Spaniels, and currently owns and operates Pooch Paws to Go mobile grooming salon in Massachusetts.
Victor Rosado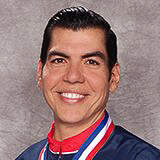 With 26 years of experience in professional grooming and conformation, Victor Rosado is a NCMG with NDGAA, ICMG, and is a certifier with IPG, as well as a Grooming Contest Judge and a Licensed All Breeds Conformation Judge for FCPR/FCI. As a competitive groomer, Victor Rosado is a multiple Best All Around and Best in Show winner, and one of the top groomers on GroomTeam USA. Victor is a member of American Spaniel Club, an AKC Breeder of Merit, and an exhibitor of American Cocker Spaniels for 20 years with multiple Best in Show and Best in Specialty Shows wins. Victor is also an Oster Ambassador in Latin America and owner of Davis Puerto Rico.
Helen Schaefer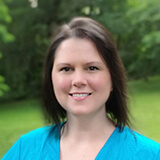 Helen is a successful competitive groomer, nationally ranked (2017/18) and NCMG. Over the span of her almost 15 year career she has done everything from Housecall and Corporate to Mobile Grooming. She is the former owner of the award winning The Groom Studio, whose slogan, "Where every dog is a work of Art" has become Helen' s personal Mantra, and what she hopes to pass on through teaching. She currently works at one of the highest rated salons in Mainline Philadelphia while focusing on her competitive career, teaching, and goal of obtaining a spot on GroomTeam USA.
Philip Schafmayer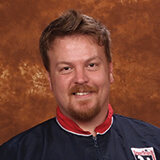 Philip Schafmayer, NCMG was a Professional All Breed AKC Handler for over 18 years. Philip has been a professional pet stylist since 1997 and became a Certified Master Groomer with NDGAA in 2017. He was awarded Best in Show and Best All Around Groomer at NEPGP 2017 at his very first competition, then again at NEPGP 2018. Philip made the GroomTeam USA Top 10 Pet Stylists for 2017 as well as 2018, and earned the #5 GroomTeam USA spot for 2018, as well as being announced as the 2020 World Travel Team Alternate. In February 2018 Philip retired from Professional Handling and opened Dogs by Design Pet Salon in Danielson, CT, and is getting ready to open his second salon in Cranston, RI.
Susan Sholar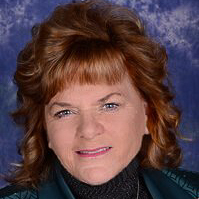 Susan has been grooming dogs and cats for over forty years and has taught grooming for fifteen years. Her first love of dogs began very young while on the television set of Rin Tin Tin and then in her teens on the set of Hogan's Heroes. Like many groomers, Susan turned a "hobby" into her life work. Her career began with showing and grooming her own dogs, progressed to showing and grooming for others as a Certified Professional Handler and, in 1997, Susan turned in her show leash for a judge's book. She now judges breeds in five groups and has judged grooming competitions. Susan is presently an AKC Delegate for the Black Russian Terrier Club of America, where she holds the office of Recording Secretary and serves as Chairman of the Judges Education Committee.
Corina Stammworthy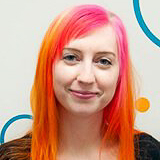 Corina stumbled into the dog grooming industry by chance, but has brought fresh eyes and new ideas. She opened The Laundromutt, a self-service dog wash and grooming salon, on the concept that washing your own dog should be easy and fun. She believes that your dog should always be in the most educated hands, and in the cleanest and calmest environment possible. Corina is a college biology instructor and is currently in graduate school for Biotechnology.
Joey Villani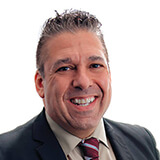 In 1998, Joey purchased the Nash Academy in New Jersey which he owned and operated until 2008. Now a well-known pet industry speaker and judge, Joey has been nominated 14 times for the Cardinal Crystal and Barkleigh Honors awards. He has been enthusiastically involved with Intergroom International for 33 years and has been instrumental in expanding the organization's reach into Belgium, Italy, and France. Joey is one of the original members of the International Judges Association and has made many television appearances. Today, Joey continues to innovate and explore new dimensions in the pet care and grooming industry. In early 2009, Joey became part of the Animal Radio on-air staff where he is known as "The Dogfather".
Olga Zabelinskaya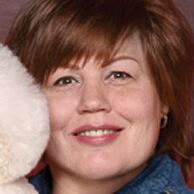 Olga is a Certified Master Groomer and owns two grooming salons, Elite Pet Spa & Boutique in Madison, NJ and Grooming Gallery in Morris Plains, NJ. She has multiple BIS and Best All-Around Groomer wins as well as two prestigious Winners Circle Champion titles. Olga is 2009 and 2010 American Groomer of the Year by Cardinal Pet, and was awarded the Lynne Carver Memorial Award as Best All Around Stylist 2009. Olga was born in Russia where she had a Master Degree in Engineering and finished law school. Olga was a GroomTeam USA member 2008-2012 and won the Silver medal in Belgium, 2011 as a part of the traveling team. Olga co-hosts many pet fundraising events.
Sue Zecco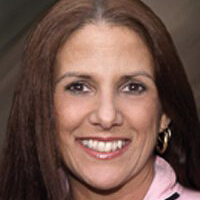 Sue is a 2011 Barkleigh Honors Award winner. She is a Certified Master Groomer with both the National Dog Groomers Association (NDGAA) and the International Professional Groomers (IPG). She has been grooming for over 30 years. She has won multiple grooming awards, including her biggest show accomplishments: 1998 International Groomer of the Year and 1999 Oster Invitational Tournaments Grand Champion. Sue has been a member of GroomTeam USA since 1997 and broke all records in 1999, earning 113 points. She is also a Wahl Clipper Corporation spokesperson. With Jay Scruggs, she conducts a series of full-day seminars called Super Styling Sessions. Sue breeds Standard Poodles under the "Dreamcatcher" prefix.