Jessica Adorno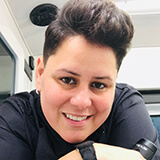 Jessica Adorno is the owner/founder of Pupparazzi Pets Mobile Pet Grooming and has been involved in the grooming industry for 15 years. She was formally trained at American Academy of Dog Grooming located in NYC, is CPR certified and has extensive knowledge in skin and coat conditions. Jessica worked in a grooming salon for four years where she gathered knowledge of several breeds and the complexities that groomers, pet owners, and dogs face. In 2007, Pupparazzi Pets was born as one of the first mobile pet grooming businesses in Bronx, NY, which began in a horse trailer and is now three elite mobile vans. Throughout the years, she has continued her education and is dedicated to her craft.
Chris Anthony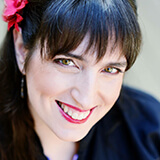 Chris Anthony, weary from her travails in retail management and office work, found her calling when she discovered pet grooming. Her near fifteen year journey in this career has led her through many opportunities, experiences & life lessons, including grooming and managing in both small and corporate salons, and starting her own successful house call grooming business in New Jersey. Supplementing those life lessons by educating herself on the varying aspects of her career, she always sought out innovations in pet care, education, grooming techniques, tools and products. Now her passion for grooming & education has added more in depth knowledge on scissors, scissoring techniques and ergonomics to help preserve her own health and longevity in her chosen profession.
Malissa Conti-Diener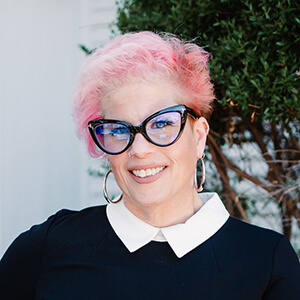 Malissa Conti-Diener is an entrepreneur, Certified Aromatherapist, Master Massage Therapist, a Professional Holistic Pet Groomer and animal wellness advocate, as well as a published author, educator, speaker, business coach, ordained minister, Level 2 Reiki Energy worker, animal communicator, and a proponent of the mindful, compassionate, and holistic style of pet grooming. She has a background in pet psychology, western herbalism and personal/business coaching. Her life has always encompassed a deep love and respect of animals. Cultivating a mindset of deep connection and kindness are staples in Malissa's life and my practice.
Teri DiMarino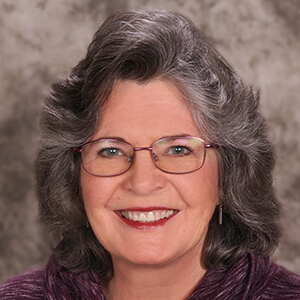 An industry veteran, Teri has owned and operated successful salons and mobiles in Florida and California. A winning grooming contest competitor, Teri was a member of three GroomTeam USA Gold Medal teams. A multiple Barkleigh Honors and Cardinal Crystal Award winner, Teri was a regular columnist for Groomer to Groomer Magazine as well as a popular speaker and judge at seminars and trade shows across the United States, Canada, Europe, South America, Korea, Australia and New Zealand.
Michell Evans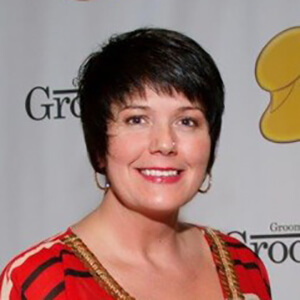 Michell Evans is a multi-Best in Show and Best All Around winning groomer and a Certified Master Groomer through National Dog Groomers Association of America. She is the proud recipient of the Barkleigh Honors Awards for "Competitive Groomer of the Year" Award 2011, "Up and Coming Judge of the Year" 2013, "Contribution to the Industry" 2014 and "Journalist of the Year" 2016. Michell was a GroomTeam USA member 2009-2013. She was the hand stripping member of the Silver Medal Winning team in Belgium in 2011 and the Gold Medal Winning team in Spain in 2013. Her business "The Grooming Tutor" has been educating groomers since 2000.
Dr. Cliff Faver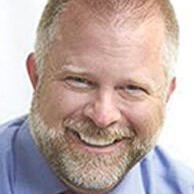 Dr. Cliff Faver, a 1987 graduate of CSU, is the founder/owner of Animal Health Services in Cave Creek, Arizona. He is the US distributor for Iv San Bernard products. He uses the two businesses as a means of merging the grooming and veterinary professions to pursue his life's passion of healing and helping pets. Dr. Faver is an international speaker and teaches the ISB Pet Aesthetician Certification program. He is a member of AVMA, AAHA, AZVMA, a sponsor for the CPPGA, a Board member for the Burbank Kennel Club, and previously served on the Novartis Lead Committee, Hill's International Global Veterinary Board, and is still active in a Veterinary Management Group.
Anne Francis

Anne has been a professional pet stylist for over 20 years, joining the team at The Village Groomer & Pet Supply in Walpole, Mass in 1995. Anne was the recipient of the Cardinal Crystal Award for Journalist of The Year for her work on the instructional article in Grooming Business Magazine, "The Grooming Table." She was a member of GroomTeam USA in 2014, 2015 and 2016, and winner of "Taxi Award" at the NEPGP for the best expression and character on a mixed breed. Anne is excited to share her knowledge she has gathered over the years as she transitions into being an educator in the industry that she loves.
Jayne Gallagher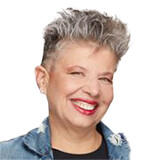 Who would have thought that someone who grew up in a "No Pets Allowed" household would end up spearheading some of the most iconic grooms in the country? Jayne graduated from the Jersey Shore Grooming Academy in the year 2000, took courses from the prestigious Nash Academy, and took private lessons from top pet stylists and GroomTeam members from around the globe. She marks herself as a perpetual student, always excited to stay sharp in her craft. She is an award-winning legend who is known far and wide in the grooming community, even being featured as a competitor in the 2021 cultural phenomenon Pooch Perfect on ABC Network. Jayne specializes in creative styling, salon freestyle, Asian fusion, poodles, and bichons.
Chrissy Neumyer Smith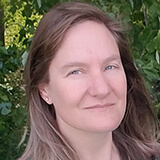 Chrissy Neumyer Smith CPG, CBCC-KA, CPDT-KA started Happy Critters in 2000 providing house call grooming and private dog training. As a groomer, behavior consultant, and trainer she understands the unique needs of the grooming setting. She started the Creating Great Grooming Dogs podcast in October of 2018 to help groomers, trainers, Veterinarians, Veterinary Technicians, owners, and all other dog pros to teach dogs be good for grooming, vet visits, and other types of husbandry.
Lynn Paolillo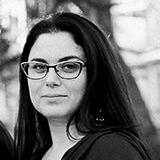 Lynn Paolillo has been grooming both dogs and cats for over 10 years. The last 5 have been dedicated to working as an instructor and certifier with the National Cat Groomers Institute of America, Inc. teaching cat grooming students from around the globe. She also owns and operates Cat Naps Cattery, a feline-exclusive boarding and grooming business in New Jersey.
Jill Pipino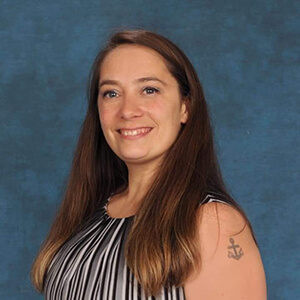 Jill Pipino started grooming in 2000. She bought a turnkey operation, turning it into a successful business offering her clients everything from daycare to spa services and personality trims to show styles. She began regularly attending seminars and trade shows at the beginning of her career, and started competing in 2007. She has been a regular in the competition circuit ever since. In an effort to further her understanding of pet styling, she has trained privately with top stylists and breeders. She also works with breeders and handlers at dog shows and is looking forward to showing her field spaniel, Brucie.
Victor Rosado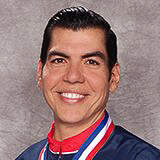 With 26 years of experience in professional grooming and conformation, Victor Rosado is a NCMG with NDGAA, ICMG, and is a certifier with IPG, as well as a Grooming Contest Judge and a Licensed All Breeds Conformation Judge for FCPR/FCI. As a competitive groomer, Victor Rosado is a multiple Best All Around and Best in Show winner, and one of the top groomers on GroomTeam USA. Victor is a member of American Spaniel Club, an AKC Breeder of Merit, and an exhibitor of American Cocker Spaniels for 20 years with multiple Best in Show and Best in Specialty Shows wins. Victor is also an Oster Ambassador in Latin America and owner of Davis Puerto Rico.
Helen Schaefer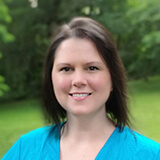 Helen is a successful competitive groomer, nationally ranked (2017/18) and NCMG. Over the span of her almost 15 year career she has done everything from Housecall and Corporate to Mobile Grooming. She is the former owner of the award winning The Groom Studio, whose slogan, "Where every dog is a work of Art" has become Helen's personal Mantra, and what she hopes to pass on through teaching. She currently works at one of the highest rated salons in Mainline Philadelphia while focusing on her competitive career, teaching, and goal of obtaining a spot on GroomTeam USA.
Jay Scruggs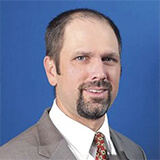 Jay and his wife, Michelle, own Here Comes the Groom, a highly successful mobile grooming salon in Germantown, Tennessee. Jay has won multiple Best in Show and Best All-Around Groomer awards and helped Groomteam USA win the Gold medal in Calgary, Canada, in 2001. Jay was named American Groomer of the Year in 2001, Groomer of the Year Award at Westminster Dog Show in 2002, and Grooming Judge of the Year in 2004. In 2003 Jay won an International Gold and Bronze medal in Barcelona, Spain, helping groomteam USA win the silver team medal. He and Sue Zecco offer seminars nationally. Jay won a Barkleigh Honors Award at the event that he emceed.
Susan Sholar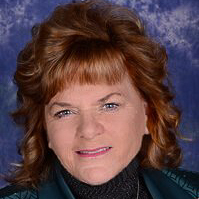 Susan has been grooming dogs and cats for over forty years and has taught grooming for fifteen years. Her first love of dogs began very young while on the television set of Rin Tin Tin and then in her teens on the set of Hogan's Heroes. Like many groomers, Susan turned a "hobby" into her life work. Her career began with showing and grooming her own dogs, progressed to showing and grooming for others as a Certified Professional Handler and, in 1997, Susan turned in her show leash for a judge's book. She now judges breeds in five groups and has judged grooming competitions. Susan is presently an AKC Delegate for the Black Russian Terrier Club of America, where she holds the office of Recording Secretary and serves as Chairman of the Judges Education Committee.
Adrian Smith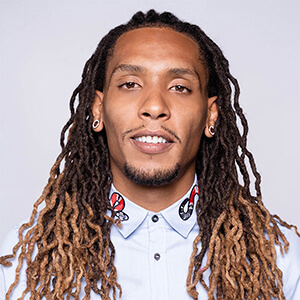 Adrian Smith is the owner of two locations of "Groomed by Adrian's Pet Salon" in New Orleans and Atlanta. He is known on social media as the "Color King" which landed him a spot on the ABC primetime network show, Pooch Perfect. Grooming for over 8 years, Adrian has over 10 grooming certifications with extensive knowledge on creative grooming. Adrian's affinity and passion for the well-being and care of animals have truly been the fabric of his life, shaping and guiding his career. A firm believer in "dream-chasing," Adrian lives by the following mantra: It's never too late to follow your first love — and succeed!
Joey Villani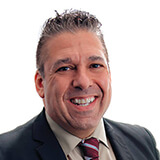 In 1998, Joey purchased the Nash Academy in New Jersey which he owned and operated until 2008. Now a well-known pet industry speaker and judge, Joey has been nominated 14 times for the Cardinal Crystal and Barkleigh Honors awards. He has been enthusiastically involved with Intergroom International for 33 years and has been instrumental in expanding the organization's reach into Belgium, Italy, and France. Joey is one of the original members of the International Judges Association and has made many television appearances. Today, Joey continues to innovate and explore new dimensions in the pet care and grooming industry. In early 2009, Joey became part of the Animal Radio on-air staff where he is known as "The Dogfather".
Sue Zecco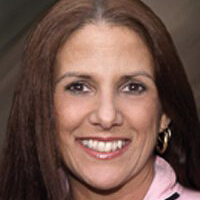 Sue is a 2011 Barkleigh Honors Award winner. She is a Certified Master Groomer with both the National Dog Groomers Association (NDGAA) and the International Professional Groomers (IPG). She has been grooming for over 30 years. She has won multiple grooming awards, including her biggest show accomplishments: 1998 International Groomer of the Year and 1999 Oster Invitational Tournaments Grand Champion. Sue has been a member of GroomTeam USA since 1997 and broke all records in 1999, earning 113 points. She is also a Wahl Clipper Corporation spokesperson. With Jay Scruggs, she conducts a series of full-day seminars called Super Styling Sessions. Sue breeds Standard Poodles under the "Dreamcatcher" prefix.