Anne Francis

Anne has been a professional pet stylist for over 20 years, joining the team at The Village Groomer & Pet Supply in Walpole, Mass in 1995. The Village Groomer received Best Independent Retail Grooming Salon twice by the Cardinal Crystal Achievement Awards. Anne was the recipient of the Cardinal Crystal Award for Journalist Of The Year for her work on the instructional article in Grooming Business Magazine, "The Grooming Table." She has been a member of Groom Team USA for 2014, 2015 and 2016 and finished in the top 5 the last 2 seasons. She has been recognized for her incredible scissor work, as well as the "Taxi Award" at the NEPGP for the best expression and character on a mixed breed. Anne is excited to share her knowledge she has gathered over the years as she transitions into being an educator in the industry that she loves.
Dave Campanella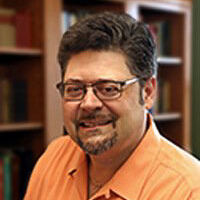 Dave Campanella is an informative and entertaining seminar speaker, contributing trade columnist and genuine grooming enthusiast. He is Best Shot Pet Products sales and marketing director and has over 25 years of pet industry knowledge and experience. He and his wife Tracy co-owned a full service pet salon and self-wash in Ohio prior to relocating with Best Shot to Kentucky. Together they enjoy exhibiting at grooming shows, being industry ambassadors and showing their Kerry Blue Terrier and Samoyed dogs.
Teri DiMarino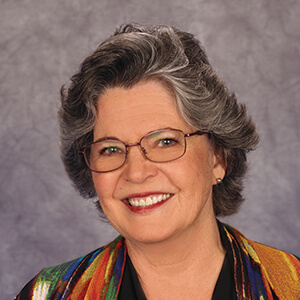 An industry veteran, Teri has owned and operated successful salons and mobiles in Florida and California. A winning grooming contest competitor, Teri was a member of three groomteam USA Gold Medal teams. A multiple Barkleigh Honors and Cardinal Crystal Award winner, Teri is a regular columnist for Groomer to Groomer Magazine as well as a popular speaker and judge at seminars and trade shows across the United States, Canada, Europe, South America, Korea, Australia and New Zealand.
Kathryn Dixon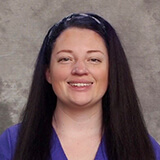 Kathryn Dixon, a Nationally Certified Master Groomer, has been involved in the grooming industry since 2006. She owns and operates The Houndstooth LLC, a mobile pet spa fleet which services the majority of Rhode Island. She is an active competitor in grooming competitions across the country, holding multiple placements in Hand Stripping, Sporting, and All Other Pure-Bred classes. In her free time Kathryn trains in Canine Scent Work and has earned titles on two of her dogs. She is also a Veteran of the United States Marine Corps, having served 6 years as an intelligence analyst and translator of Afghan languages.
Ashley Julien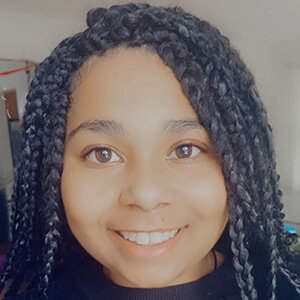 Ashley Julien is a professional dog groomer from Greenwich, New York. She originally started showing Shih Tzus but soon switched to West Highland White terriers at the age of 12 and from there earned the title of number one West Highland White Terrier Jr handler in the United States for three years running (2010, 2011, 2012). She has spent years apprenticing and devoted 10 solid years to hand stripping, pet grooming and dog handling. Ashley loves spending her free time at shows and expos and also enjoys spreading her knowledge of hand stripping and dog grooming and finds happiness in teaching and helping others.
Jennifer Lee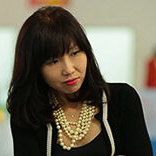 Jennifer Started competing in 2005. Since then she has won over 70 grooming competition awards, multiple Best In Show and Best All Around Groomer awards. In 2012 Jennifer won Groom Olympic World Champion at Groom Expo with her Scottish Terrier. Jennifer is a member of Groomteam USA hall of fame, she was honored to become Groomteam USA's traveling team member to Belgium in 2011. In 2015, Jennifer also won International Groomer of the year award in Master Groom England. Jennifer is an international grooming seminar speaker, and has taught in many countries, including England, Sweden, Brazil, China, and Korea. Jennifer is an All Round EGA (European Grooming Association) and USA grooming competition Judge. Jennifer is a grooming certifier for Barkleigh Certification South Korea and IGU (International Groomers Union).
Erin McLaughlin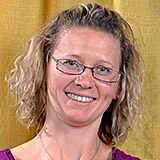 Erin McLaughlin has been the owner and lead groomer at little shop of howlers in Hamden, CT since 2005. She began competing in 2006. Since then she has won "best in show", and several "best all around" awards, amongst numerous other placements, most notably her first placement at the 2012 Atlanta Pet Fair in the standard poodle class. With the hopes of making groom team, erin continues to compete and attend about 5-6 shows per year. She also grooms and handles her Kerry blue terrier, "Clare", who is well on her way to her AKC championship after only two shows.
Kelly Muniz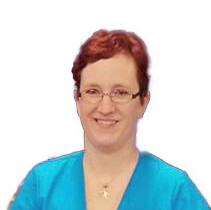 Kelly has been grooming for 16 years and has a Bachelor's degree from UMass Amherst in Animal Science. She is currently an active board member for the N.E.P.G.P (New England Pet Grooming Professionals), is working on her N.D.G.A.A. Master Groomer certification and enjoys the creative grooming competitive circuit. Kelly started off her career helping a local rescue shelter groom dogs in need of their forever homes. She found that she loved the feeling of being able to help a pet in need. It is this need that drives her desire for continued education, while sharing what she has learned with the greater grooming community.
Mackensie Murphy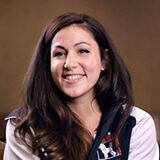 Mackensie has been a member of GroomTeam USA for 7 consecutive years. Over the past 6 years she has ranked among the top 3 competitive groomers in the country boasting multiple Best in Show and Best All Around competitor awards. She is also an impressive 6 time winner of the prestigious Liz Paul Memorial best scissored poodle Award and has been featured on multiple covers of Groomer to Groomer magazine and other industry publications. She has spent the last several years educating groomers all over the globe with seminars and private lessons and recently began judging international. Mackensie has earned her way onto three consecutive GroomTeam USA travel teams. In 2015 she took an American cocker spaniel to Italy with the team where they brought home a silver medal. In 2017 in Belgium with the same breed and a dream team, she placed 1st over all in sporting out of 22 countries and assisted the team in bringing home the gold medal. February of 2020 she will traveling with the same team to the south of France where she again will be representing the USA with an American cocker.
Cindy Oliver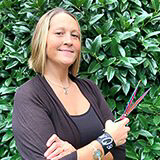 Cindy Oliver is an award-winning Pet stylist in Breed Profile and Creative Grooming. Her specialty is extreme creative styling and creative abstract design. Cindy is owner/groomer of The Rollin' Doghouse Mobile Pet Grooming in Cleveland, Tn. She has 21 years of grooming experience, and has been mobile for 12 years. She started competing in breed profile and creative in 2009.
Mary Oquendo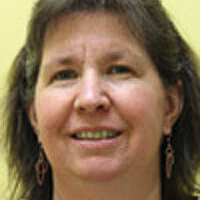 Owner of Pawsitively Pretty Mobile Grooming Salon in Danbury, Connecticut, Mary is a Certified Master Pet Tech Instructor. Mary takes a holistic approach to handling animals and holds the titles of Reiki Master and Certified Crystal Therapist. The East Coast Chair of the Professional Cat Groomers Association of America, she is also a member of New England Pet Grooming Professionals, and is a Certified Canine Specialist with PIJAC. She was nominated for the Cardinal Crystal Mobile Groomer of the Year in 2011. She is the founder of Pawsitive Educational Training. Mary writes for Groomer to Groomer and Egroomer, as well as a Groomwise Pet First Aid and Care blog.
Julie Pantages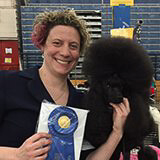 Julie owns Best In Show Pet Salon in Gloucester MA and has been in the Grooming world since 1994. Since Graduating Essex Agricultural and Technical Institute's Grooming and Kennel Management program she has worked in many different venues including Schutzhund, Obedience, Agility, Tracking, Breed conformation and of course Grooming. Julie has won Multiple Best Groomed Dog and Best All Around awards over the years, was ranked in the top 10 on Groom team USA for multiple years from 2003 on, and qualified to compete in Milan Italy in 2007. Julie has always had a passion for Poodles and is very active in the Conformation ring showing many Toy, Mini and Standard Poodles to their AKC Championships.
Cheryl Purcell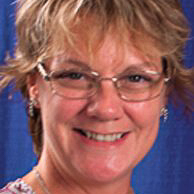 Cheryl A Purcell Nationally Certified Master Groomer: 
groomteam USA Member from 2002 to 2007. Cheryl retired in 2010 to become the groomteam USA Coordinator from 2011-2014, She captained the 2013 Gold World Grooming Champion Travel Team. In addition to being a five time Cardinal Crystal nominee and a Barkleigh Honors Awards nominee. Cheryl and her dog River where the 2014 Kerry Blue Terrier BOB at Westminster. Cheryl is a sought after Lecturer, Judge and Mentor. Cheryl owns and operates Pooch Paws Pet Grooming with her husband Ron, in Hanover MA.
Krystal Purcell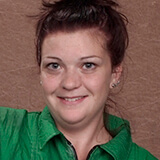 Krystal Purcell is a third generation, certified master groomer and member of GroomTeam USA. She started competing in grooming competitions in 2001 at age 11, where she garnished a first place In the Oster Career Start. She worked in her parent's shop after school and traveled around the country with her mother attending shows. She took a brief time off to attend college and started her own business. In 2013, Krystal graduated from Bridgewater State University with a Bachelor's Degree in Business. Since returning to the competition ring in 2014, Krystal has garnished many notable awards and nominations. Krystal has recently begun showing Kerry Blue Terriers and English Springer Spaniels, and currently owns and operates Pooch Paws to Go mobile grooming salon on the South Shore in Massachusetts.
Susan Sholar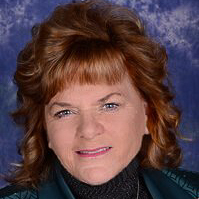 Susan has been grooming dogs and cats for over forty years and has taught grooming for fifteen years. Her first love of dogs began very young while on the television set of Rin Tin Tin and then in her teens on the set of Hogan's Heroes. Like many groomers, Susan turned a "hobby" into her life work. Her career began with showing and grooming her own dogs, progressed to showing and grooming for others as a Certified Professional Handler and, in 1997, Susan turned in her show leash for a judge's book. She now judges breeds in five groups and has judged grooming competitions. Susan is presently an AKC Delegate for the Black Russian Terrier Club of America, where she holds the office of Recording Secretary and serves as Chairman of the Judges Education Committee.
Joey Villani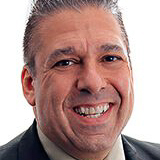 Joey had 35 years of experience under industry visionary John Nash. He trained thousands of groomers as an instructor and director of Nash schools. In 1995, he became the owner of the Nash Academy of Animal Arts, New Jersey. Joey is an IJA judge and four-time nominee for Judge of the Year. Joey has appeared on numerous television shows, including Animal Planet's Dogs 101, NBC's The Today Show, and Fox's The Morning Show with Mike and Juliet. As a judge on Animal Planet's Groomer Has It, a grooming-based reality TV show, Joey brought a technical insight to the show.
Sue Zecco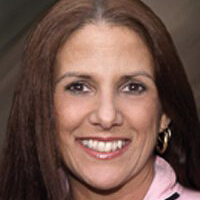 Sue is a 2011 Barkleigh Honors Award winner. She is a Certified Master Groomer with both the National Dog Groomers Association (NDGAA) and the International Professional Groomers (IPG). She has been grooming for over 30 years. She has won multiple grooming awards, including her biggest show accomplishments: 1998 International Groomer of the Year and 1999 Oster Invitational Tournaments Grand Champion. Sue has been a member of GroomTeam USA since 1997 and broke all records in 1999, earning 113 points. She is also a Wahl Clipper Corporation spokesperson. With Jay Scruggs, she conducts a series of full-day seminars called Super Styling Sessions. Sue breeds Standard Poodles under the "Dreamcatcher" prefix.